The University of Aveiro is promoting the Global Game Jam® (GGJ), from 29 to 31 January 2021, the largest game creation event in the world, which takes place simultaneously in dozens of countries.
DigiMedia members are involved in the organization of the event – Ana Veloso, José Nunes, Liliana Costa, Mário Vairinhos, Mónica Aresta, Nelson Zagalo, Pedro Beça, Silvino Martins, Tânia Ribeiro – along with other researchers from the Department of Communication and Art, the Department of Electronics, Telecommunications and Informatics and the School of Technology and Management of Águeda.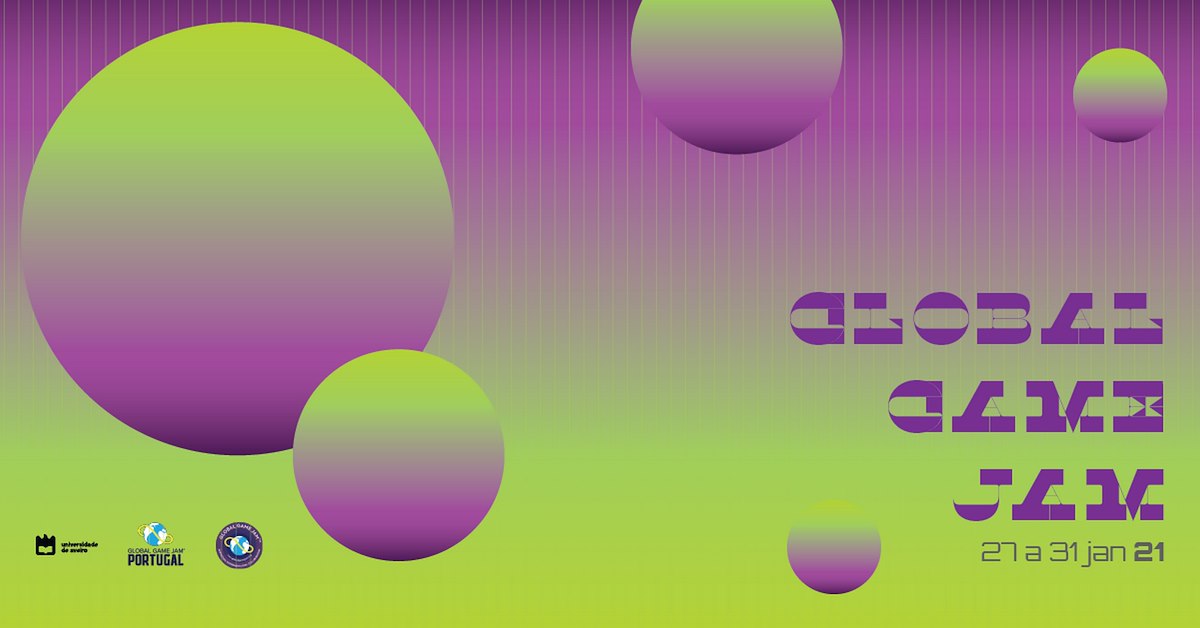 In the past edition of Global Game Jam® (GGJ) more than 60 UA members participated, among students, teachers and researchers.
The University of Aveiro participates for the fourth time (https://globalgamejam.org/2021/jam-sites/universidade-de-aveiro-ggj2021), now in an online format. The organization expects the participation of more than a hundred young creative and innovative university students, who during the 48 hours of the event will develop team games.
For more information please contact ggj.uaveiro@gmail.com.